Microblog Poster - General settings help.
General Section
You can specify the following things here :
- Url Shortener you'll use.
- Default behavior of MicroblogPoster on creation and update of your blog's items.
- Enable / Disable custom post types
- Exclude certain categories
- Shortcodes adjustments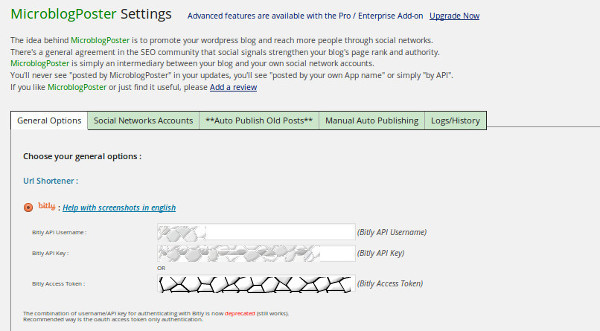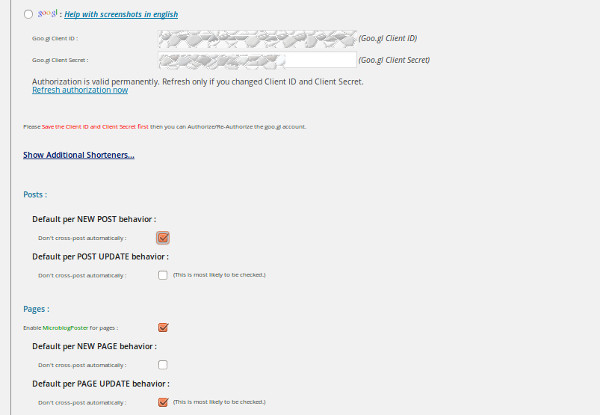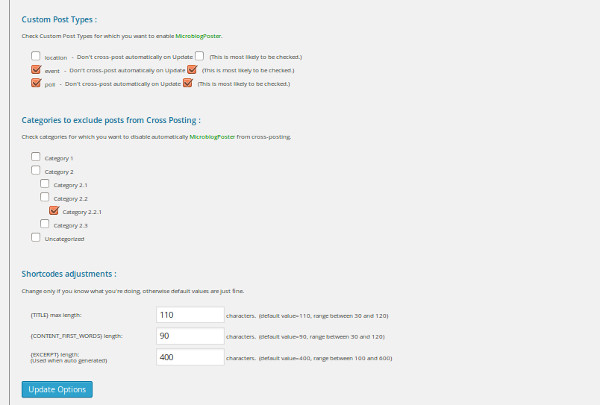 Social Networks Accounts
Configure your social networks accounts here. We have detailed help pages for each social site.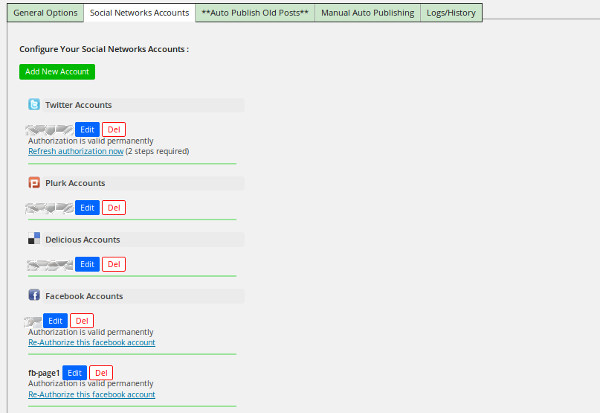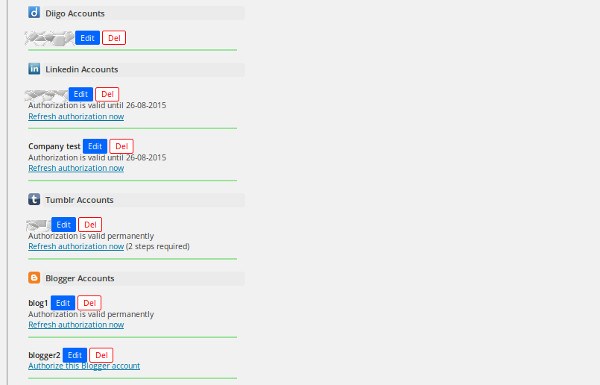 Auto Publish Old Posts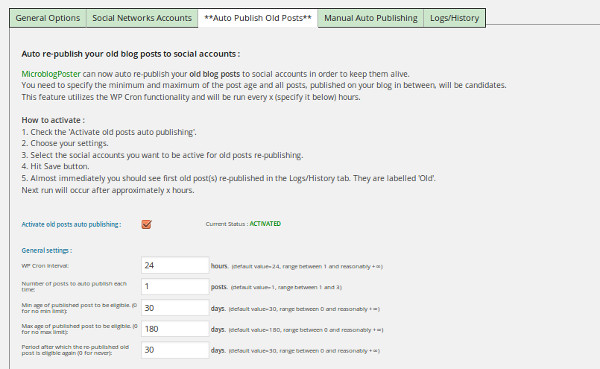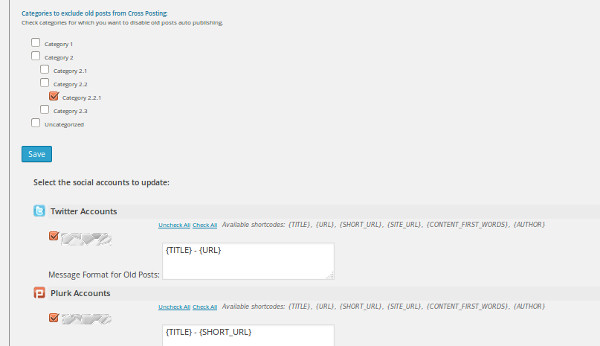 Manual Auto Publishing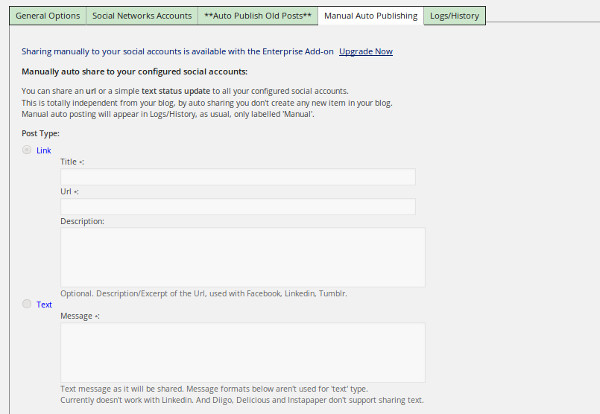 Logs Section
Logs are generated on new blog post for each configured social network account.
Easily follow the automated sharing process and debug your configuration if needed.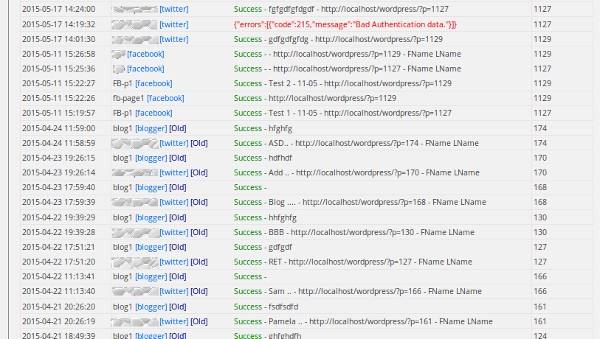 Default Image Url for Facebook or Linkedin posting
How to get image url?
- Simply create a new post and save it as draft.
- Add your default image to the post and select thumbnail or medium size, click insert into post.
- For optimal results select thumbnail size for facebook sharing and medium for linkedin.
- Once on the new post page, select the image and click 'edit image'.
- Go to 'Advanced settings' tab and copy the url found in source field.

Examples for Facebook:
http://yourdomain.com/wp-content/uploads/2013/06/img-name-150x150.jpg

Examples for Linkedin:
http://yourdomain.com/wp-content/uploads/2013/06/image-300x187.jpg